Inspirational Women in Science
History is full of the incredible female scientists. Not only have they made groundbreaking discoveries but have also had to fight against gender stereotypes, racial discrimination and the social expectations of their time. Can you imagine being told you couldn't be educated past a certain age because of your gender? Or that because you were a woman you should be a servant not a scientist?
Elizabeth Blackwell ( born in 1821 ) applied to 29 medical schools. They all turned her down because she was a woman.
In 1903 Marie Curie almost didn't receive the Nobel Prize for her work because of her gender.
Katherine Johnson's family moved house so she could attend high school as her hometown didn't allow African American children to be educated past a certain age.
These wonderful, trailblazing women have transformed people's ideas of what women can achieve if they are given the same opportunities as men, helping generations of girls after them to achieve their own dreams!
Worldwide there's still a huge amount of work to do before we achieve gender equality. Even in the richer countries of the world there's a large gap between the number of men and women working in STEM fields.
According to UNICEF only 49% of countries in the world have achieved gender parity in primary education, a figure which drops to 24% by upper secondary education.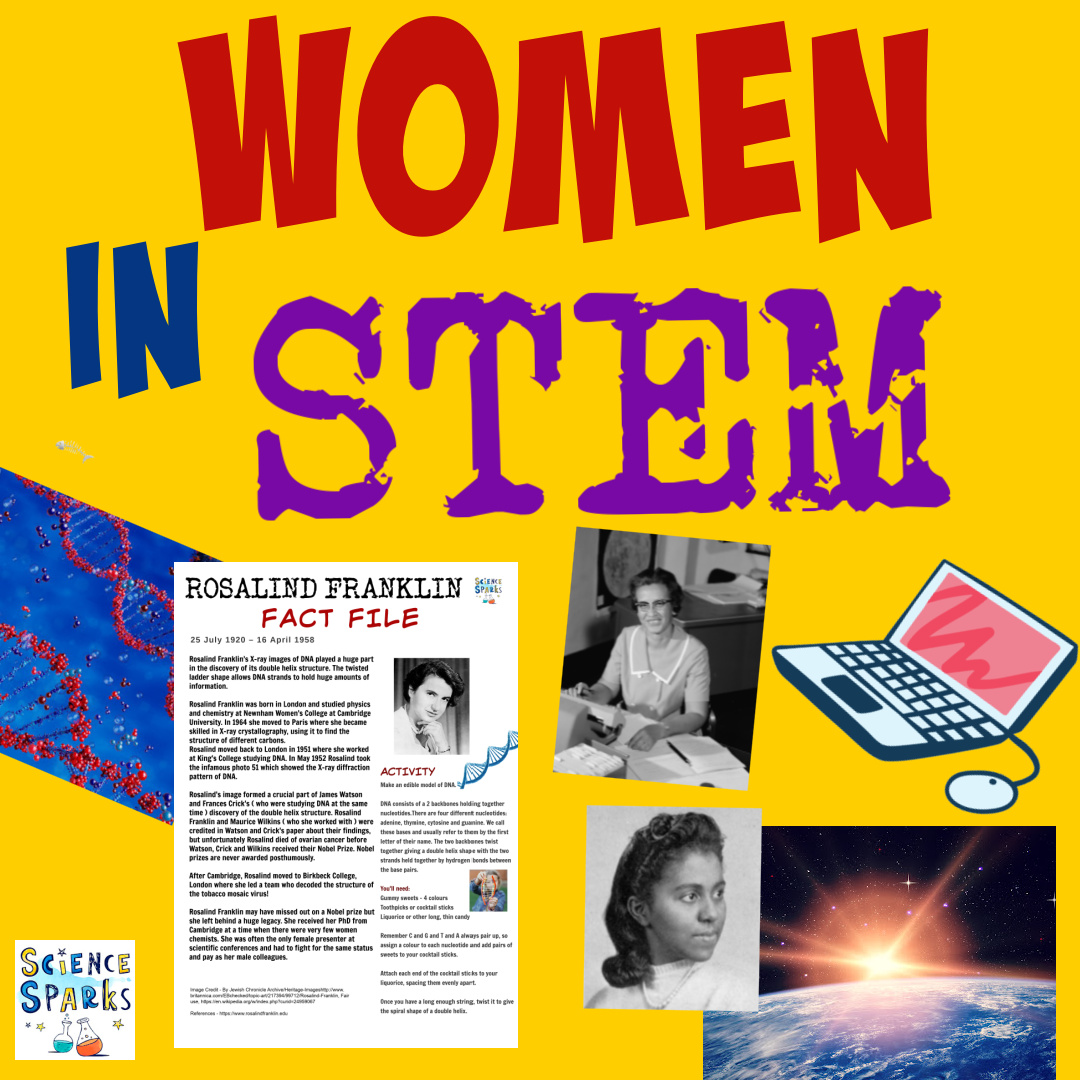 I've created a series of fact files to celebrate the life and work of some fantastic female scientists. They lived in different times and faced different difficulties and prejudices but all have made a massive contribution to our understanding of science today.
Women in STEM Fact Files
I'm going to keep adding to this collection of women in STEM fact files as often as I can, so do keep popping back!
Each fact file is an A4 sheet with a brief history of the life of the person and a mini science investigation related to their work.
Find out more – Women in STEM
Articles to read
This Women in STEM fields article on Wikipedia is a great overview of current data and statistics for women working in STEM and the difficulties they face.
Read about the changing roles of women in technology with STEM Women.
Films to watch
Hidden Figures
Get ready to be inspired by the work of Katherine Johnson, Dorothy Vaughan and Mary Jackson as they play a vital role in the launch of John Glenn into orbit around the Earth.
Hidden Figures is the most incredible story of three driven women battling challenges from all angles.
Radioactive
Radioactive tells the story of the Marie Curie. Her bravery and brilliance during difficult times are nothing short of incredible.
Outbreak
This one is fictional but my daughter has been massively inspired by Rene Russo's character Dr. Roberta Keogh who works as a scientist for the CDC. Outbreak is a great movie for anyone interested in viruses and how they spread. It is a little gory in places though, so be mindful of the age rating.
Books about Women in STEM
There are many, many wonderful books about inspiration women scientists. If you have any recommendations please let me know.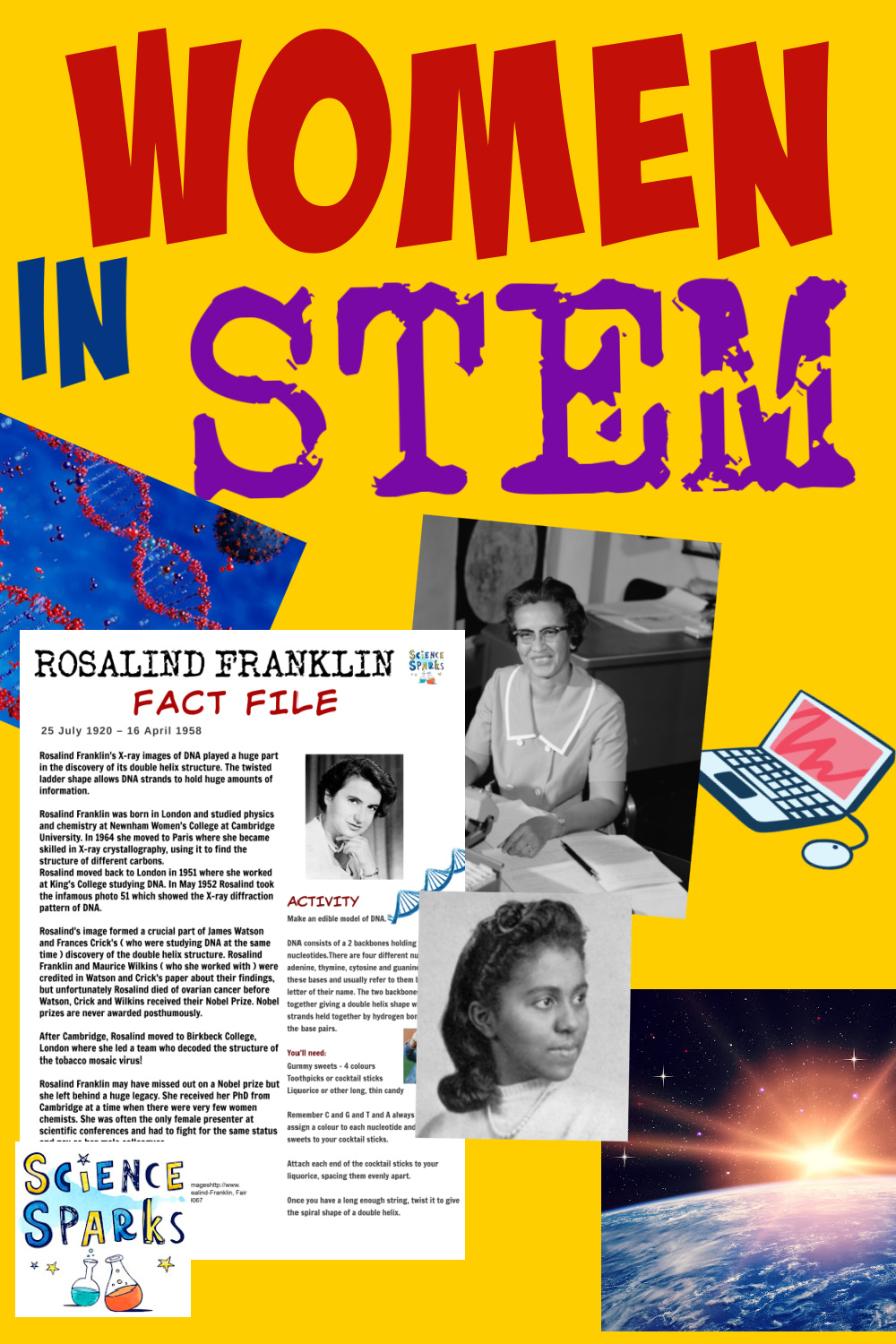 The post Wonderful Women in STEM appeared first on Science Experiments for Kids.