---
Best Italian restaurants in Singapore
---
As the saying goes, when in Rome, do as the Romans do. However, since we're still cautious about travelling to Italy right now, here are 15 Italian restaurants for all budgets to visit until we get to do so. 
---
Less than $15
---
1. Twyst Pasta
---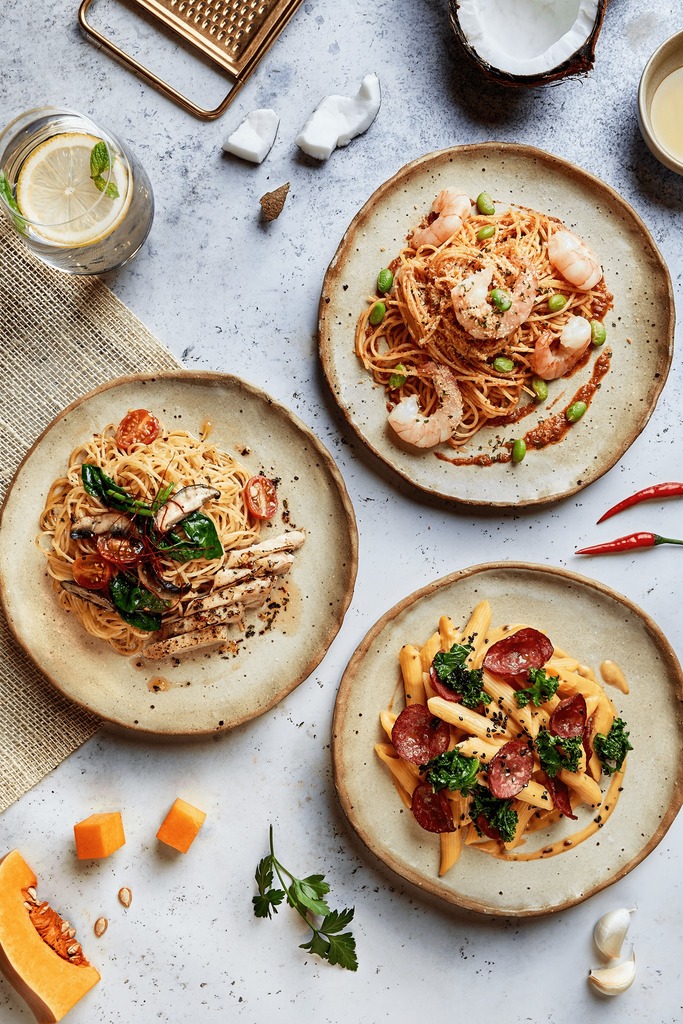 Image credit: @twystpasta
Twyst Pasta is a fast food pasta restaurant that allows you to customise your dish, from your type of noodles all the way to your toppings. Choose your base from interesting options, including Butternut Kombu (from $8.90), Spiced Miso Carrot (from $8.90), and spicy Laksa Olio (from $8.90). Toppings available include mussels, sous vide eggs, and truffle oil. 
Address: 5 Raffles Place, #B1-25/26, Raffles Place MRT Station, Singapore 048618
Opening hours: Mon-Fri 7.30am to 7pm
Website
---
2. Creation Cafe
---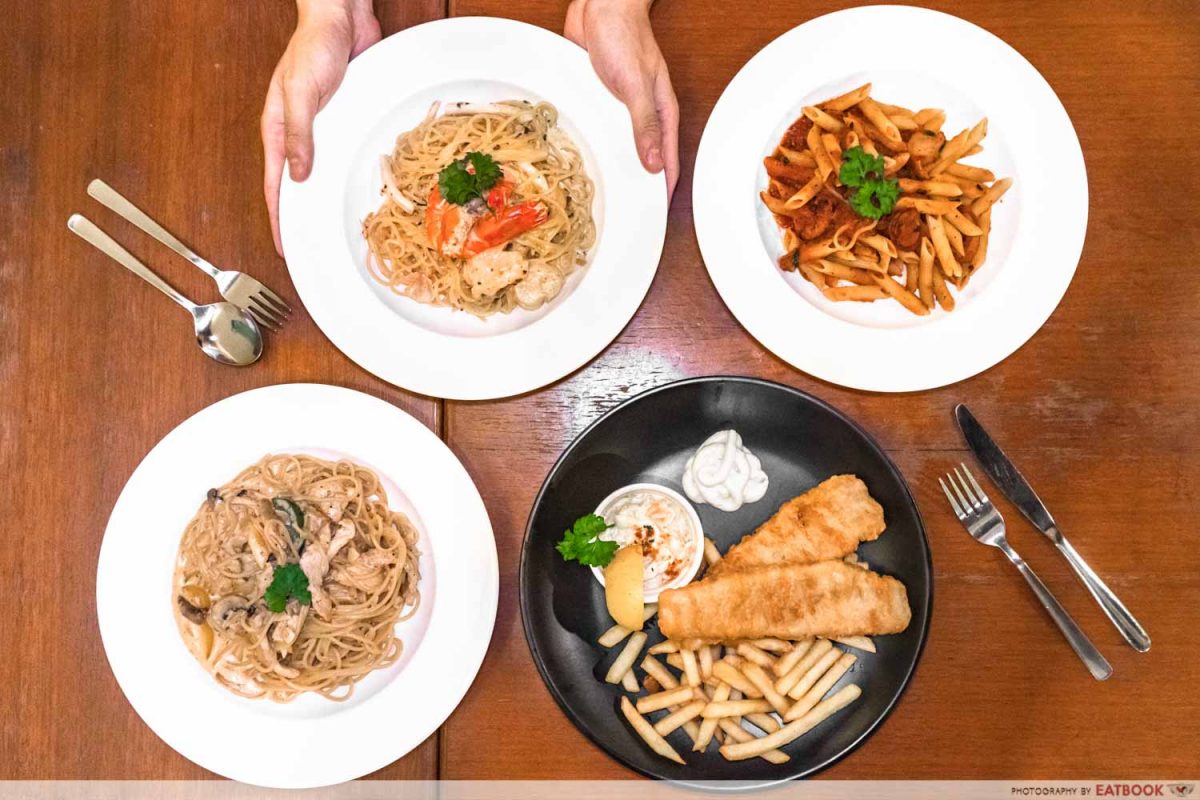 Located at Bugis Cube, Creation Cafe in Bugis was started by an ex-hotel chef. You're guaranteed to be getting a bang for your buck with their interesting pastas at nett prices. Do try their Chicken Java Curry Pasta ($9.80), which featured a creamy curry sauce that complemented the chicken, green capsicum, and mushrooms well. We also recommend their Seafood Black Truffle Pasta ($11.50), which comes with large prawns, scallops, and sotong rings in a truffle-infused cream sauce. 
Check out our Creation Cafe review!
Address: 470 North Bridge Road, #03-13, Bugis Cube, Singapore 188735
Opening hours: Mon-Tue 11.30am to 3pm, Wed-Fri 11.30am to 2.30pm, 5.30pm to 8.30pm, Sat 12pm to 2.30pm, 5.30pm to 8.30pm
Tel: 6259 7080
Website
Creation Cafe Review: Affordable Italian Pastas At Nett Prices By Ex-Hotel Chef In Bugis
---
Less than $25
---
3. 800
°
Woodfired Kitchen
---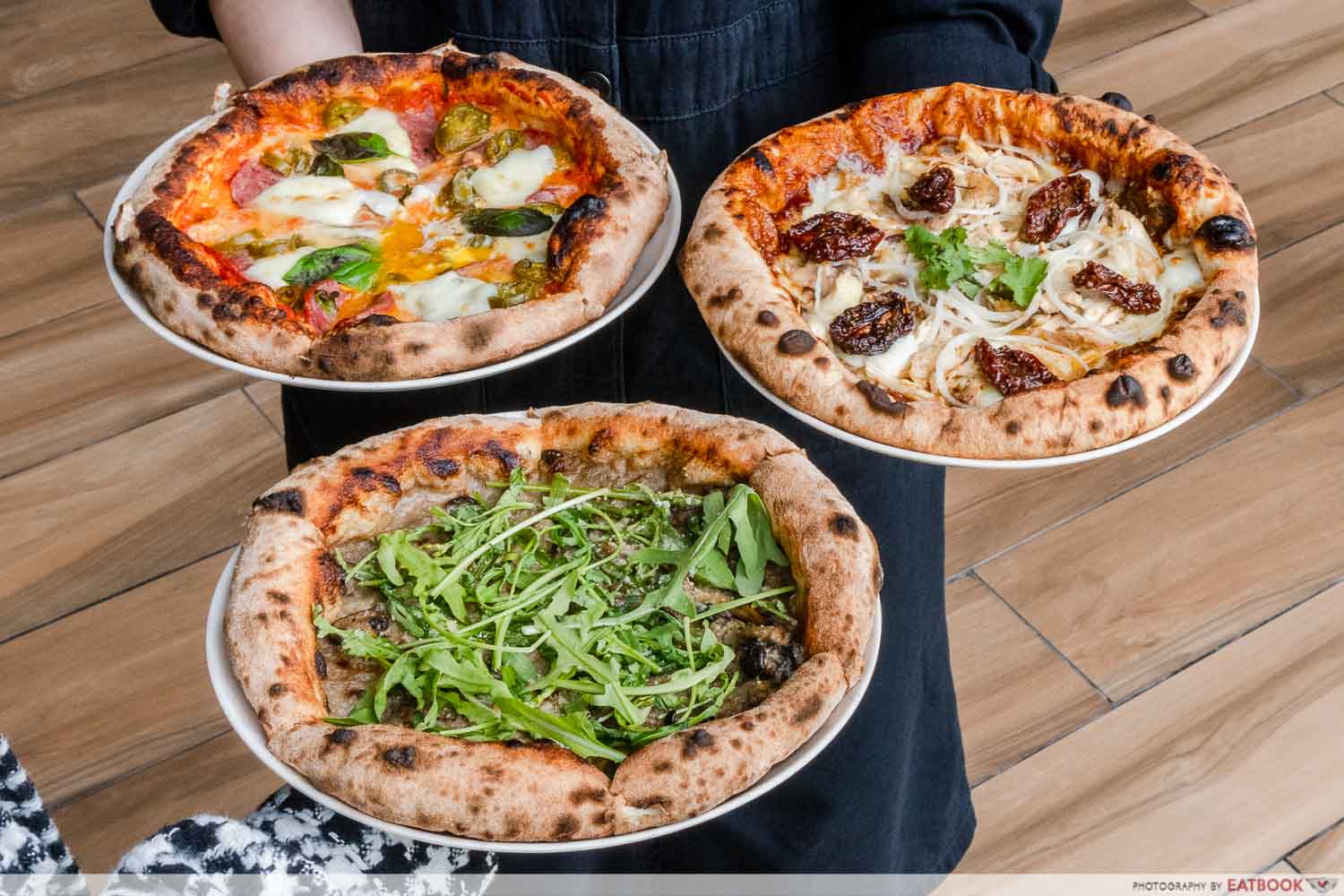 800° Woodfired Kitchen specialises in handmade pizzas that are baked in an 800 degree Fahrenheit wood-fired oven, as the name suggests. Fun fact: NBA champions Dwyane Wade and Udonis Haslem are currently partnering with 800° Woodfired Kitchen to promote and expand the brand, so bring your fellow basketball fans down to get a taste of these NBA-approved pizzas, available in sizes of 10 or 14 inches. The juicy and tender shredded rotisserie chicken and sweet barbeque sauce made the BBQ Chicken Pizza ($10/$25) our top pick when we visited.
Check out our 800° Woodfired Kitchen review here!
Address: 11 Tanjong Katong Road, #01-52/53, KINEX Mall, Singapore 437157
Opening hours: Mon-Fri 11am to 9pm, Sat-Sun 11.30am to 9.30pm
Tel: 6243 3035
Website
800° Woodfired Kitchen Review: New Muslim-Owned Pizza Cafe With Truffle Sauce Base At Nett Prices
---
4. Gus Pizzeria
---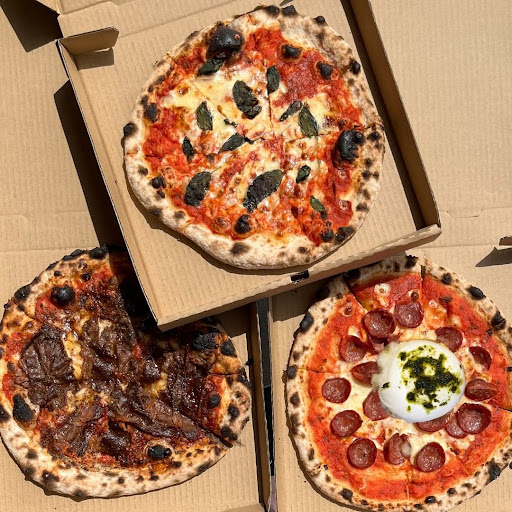 Image credit: @guspizzeria.sg
Gus Pizzeria is a Muslim-owned restaurant, so don't be afraid to jio your Muslim friends for some delicious halal pizzas. Stick to the classic Margherita ($15) for something simple yet satisfying, or opt for their Fruitti Di Mare ($20) for a topping of tuna and prawns that's bound to appeal to seafood lovers. If you're feeling fancy, add on Burrata Caviar onto any pizza for just $17.90. 
Address: 430 Upper Changi Rd, #01-16, East Village, Singapore 487048
Opening hours: Daily 12pm to 9pm
Website
---
5. The Naughty Chef
---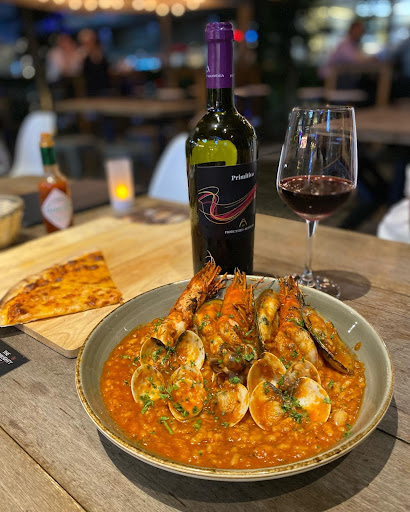 Image credit: @sixtocarreon
If you're looking for the best Italian restaurants near the CBD, be sure to check out The Naughty Chef. Located at One Shenton, they have a variety of Italian dishes to help you unwind after a long day at work.
Their Marinara Risotto ($21) brings together prawns, baby octopus, mussels and clams in a comforting cream or tomato sauce-based risotto. Otherwise, the Sicilian Aglio Olio ($5) is a step up from your typical aglio olio, as it has Sicilian anchovies for an added punch of flavour, while still not making a dent in your bank account. 
Address: 1 Shenton Way, #01-07, One Shenton, Singapore 068803
Opening hours: Mon-Fri 11am to 10pm
Tel: 6920 4997
Website
---
6. Cibo Italiano
---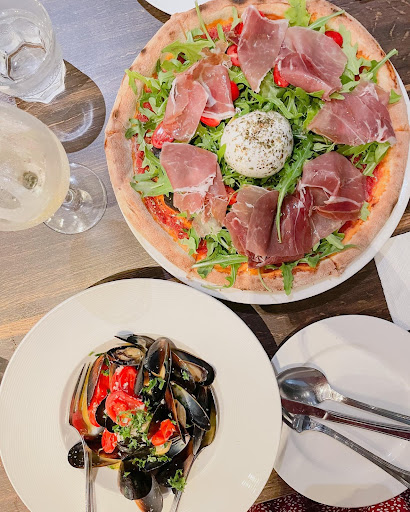 Image credit: @happylilbelly
Cibo Italiano prides itself on being a casual restaurant for everyday folk to enjoy Italian cuisine and wines. Indulge in their Rucola and Parma Pizza ($23.90++), where salty Parma ham is balanced with rocket salad. Classic Italian pastas such as Vongole ($22.90++) are also available, with generous servings of clams in a white wine sauce. 
Address: 428 River Valley Road, #01-01/2, Loft @ Nathan, Singapore 248327
Opening hours: Daily 11am to 2pm, 5pm to 10.30pm
Tel: 6385 1310
Website
---
7. Wild Child Pizzette
---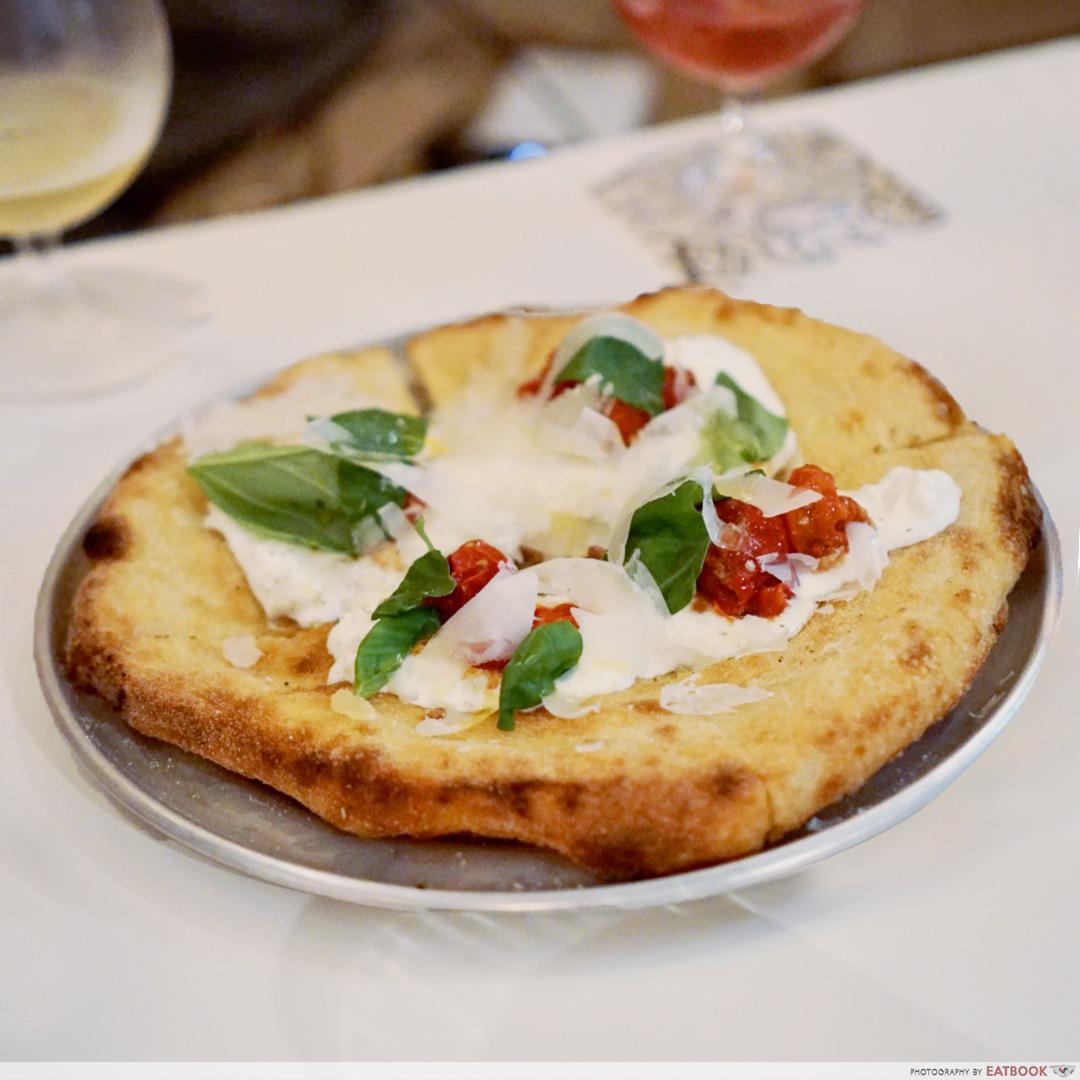 Wild Child Pizzette's menu veers from the norm with their Crispy Fried Margherita ($21++). As the name suggests, the pizza dough is fried instead of baked, which makes it extra crispy and enjoyable to eat. Their Cavolo Nero ($18.50++) might create divisions between your friends and family, but if you love piquant flavours, you're guaranteed to love this pizza of kale, garlic confit, and pickled onions. 
Address: 50 Circular Road, Singapore 049405
Opening hours: Mon-Sat 12pm to 2:30pm, 5:30pm to 10:30pm
Tel: 6970 6592
Website
---
8. La Nonna
---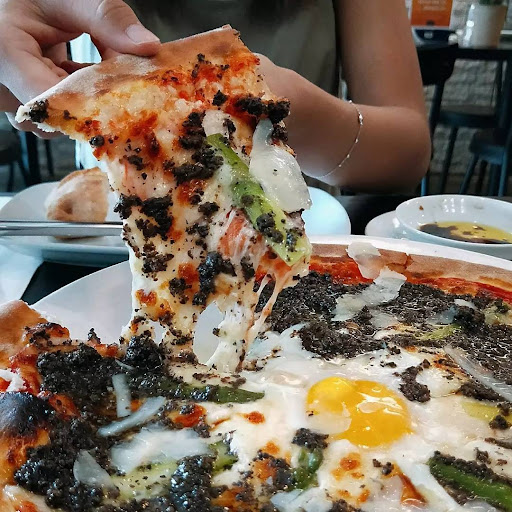 Image credit: @whywhyeats
If you frequent the Holland Village area, you'll be familiar with La Nonna. Translated, it reads 'the grandmother' in Italian, so you'll be sure to find hearty and comforting Italian foods here. 
By far one of their most popular items is the La Nonna Signature Pizza ($24.50++), which comes topped with fragrant black truffle, asparagus, and a runny egg. If you're looking for something simple with a twist, the Calzone ($24.50++), a folded pizza filled with tomato, mozzarella, mushrooms and ham, checks all the boxes. 
Address: 26/26B Lorong Mambong, Singapore 277685
Opening hours: Mon-Fri 11.30am to 2.30pm, 5.30pm to 10pm, Sat-Sun 11.30am to 10pm
Tel: 6468 1982
Website
---
Less than $35
---
9. Pasta Fresca Da Salvatore
---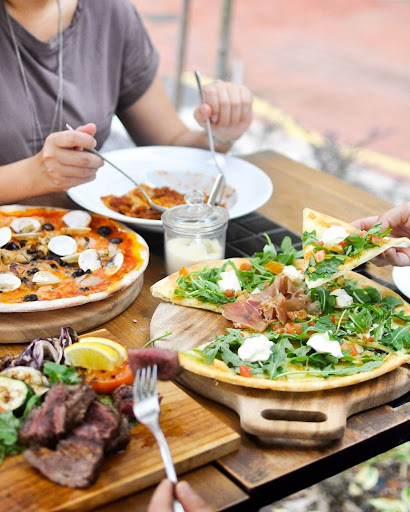 Image credit: @pastafrescadasalvatore
If you're looking for some of the best Italian restaurants with a nice view, check out Pasta Fresca Da Salvatore. This al fresco restaurant overlooks the tranquil waters of Boat Quay, and serves dishes such as  Cannelloni Ricotta e Spinachi ($23.90++)—rolled pasta sheets with bechamel sauce and fillings of spinach and ricotta cheese. Munch on their best-selling Ravioli Di Burrata E Tartufo Nero ($30.90++), which contains a burrata cheese and black truffle filling and is lavishly garnished with truffle caviar, while you enjoy the cool breeze.
Address: 30 Boat Quay, Singapore 049819
Opening hours: Mon-Thu 11.30am to 3pm, 6pm to 11pm, Fri-Sun 11.30am to 11pm
Tel: 6532 6283
Website
---
10. Little Italy
---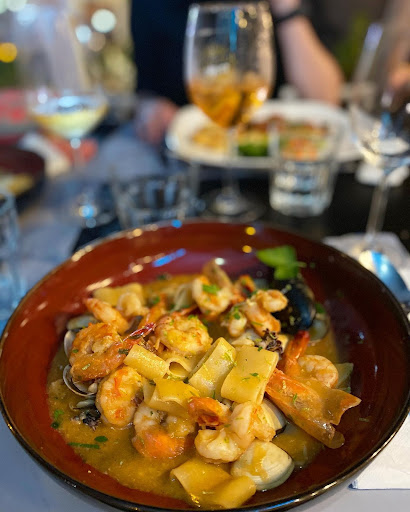 Image credit: @_food_for_foodies_
Little Italy is a cosy restaurant along Tanjong Katong Road, where all the food is cooked by Italian-born Chef Carlos. As a result, dishes such as the Calamarata Seafood Pasta ($32++) and the Paccheri Salsiccia E Porchini ($26++), which sees Italian pork sausage, porcini mushrooms in a truffle cream sauce, will transport you straight to the +39. 
Address: 297 Tanjong Katong Road, Singapore 437080
Opening hours: Tue-Fri 5pm to 10.30pm, Sat-Sun 12pm to 2.45pm, 5pm to 10.30pm
Tel: 8733 9903
Website
---
11. Baci Baci
---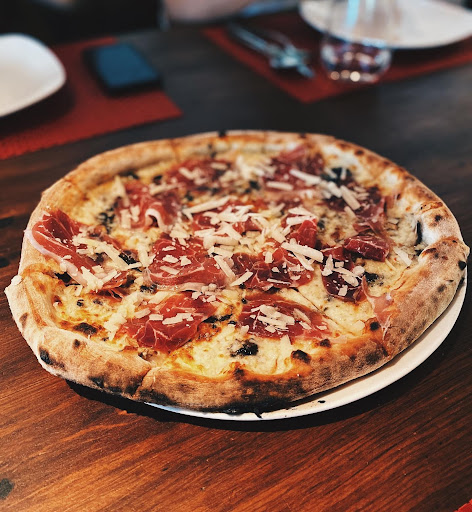 Image credit: @foodieeho
Baci Baci, which is Italian for 'kiss kiss', is a hidden gem at Serangoon Gardens that is guaranteed to impress your date with its cosy and romantic ambience. Share a Zesty Pizza ($30++), whose name is inspired by its toppings of San Marzano tomatoes, lemon zest and julienned zucchini, and balanced out by tiger prawns. Alternatively, the Gnocchi Gorgonzola E Noci ($30++) is a classic Italian dish that will keep both of you happy and satisfied. 
Address: 27 Lichfield Road, Singapore 556847
Opening hours: Daily 12pm to 2pm, 6pm to 10pm
Tel: 9820 7969
Website
---
12. Santi's
---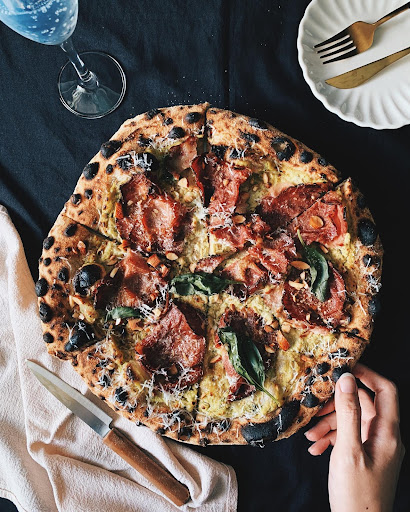 Image credit: @food.ally
Santi's is a new Italian restaurant, started by the Sarnies group. The al fresco dining concept adopted by Santi's makes it the perfect place for those TGIF dinner dates with your plus one. Catch up with your friends over a Green Pig Pizza ($29+)━a concoction of avocado crema, roasted Coppa, pecorino, basil, roasted garlic oil, and almonds.
Address: 138 Telok Ayer Street, Singapore 068603
Opening hours: Mon-Fri 11am to 10pm, Sat 5pm to 10pm
Tel: 8405 6112
Website 
---
Less than $55
---
13. Lucali BYGB
---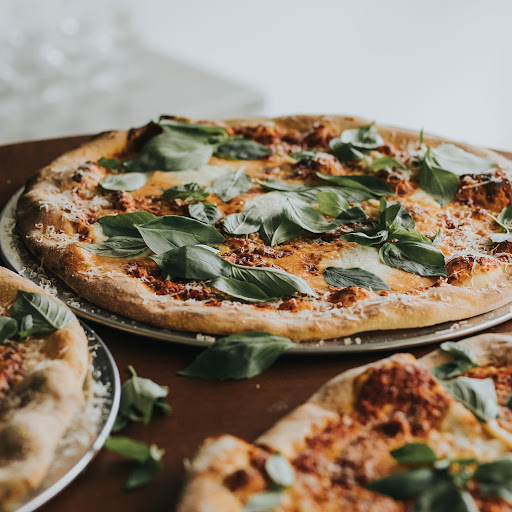 Image credit: @lucalibygb
If you've heard of Brooklyn's Lucali, one of the most well-known and best Italian restaurants in New York, then you'll know that Lucali BYGB in Singapore is also founded by Mark Iacono. Mark's personal fondness of pizzas and calzones led him to add Calzones ($30++ for half, $40++ for whole) and the Original 18" Pie Pizza ($55++) to the menu. Alternatively, indulge in their Spicy Rigatoni or Cacio E Pepe pastas, all priced at $35++ each.
Address: 66 Kampong Bugis, Level M, Singapore 338987
Opening hours: Wed-Thu 5pm to 11pm, Fri-Sun 12pm to 3.30pm, 5pm to 11pm
Tel: 8284 1325
Website
---
14. Basilico
---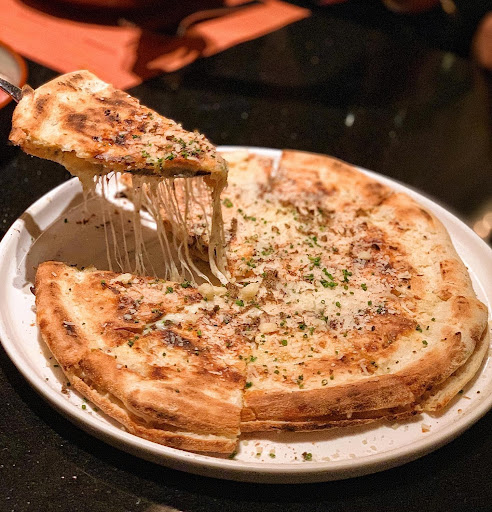 Image credit: @dapickypalate
Basilico at Regent Hotel Singapore is the ideal dinner destination if you're looking for a fancy dinner place to treat your family and friends, or simply to celebrate a special occasion. Though they offer 3-course weekday lunch sets ($68++) and 4-course dinner sets ($88++), you can also enjoy their range of Italian dishes a la carte.
Whatever your choice may be, don't forget to try their most popular Foccacia con Tartufo Nero e Robiola ($36++). The three-milk Robiola cheese on this crispy oven-baked focaccia with black summer truffle definitely lends itself to a drool-worthy cheese pull.
Address: 1 Cuscaden Road, Regent Singapore, Singapore 249715
Opening hours: Mon-Fri 12pm to 2.30pm, 6pm to 9.30pm, Sat-Sun 12pm to 3pm, 6pm to 9.30pm
Tel: 6725 3232
Website
---
15. Burlamacco Ristorante
---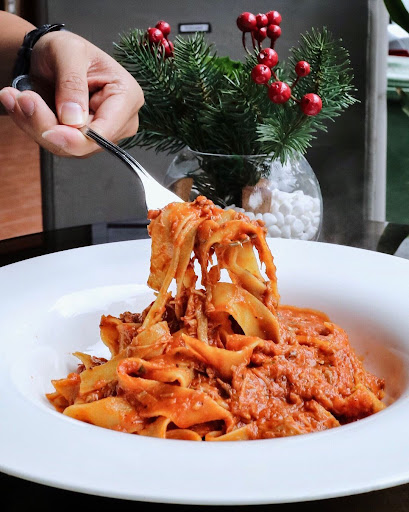 Image credit: @juliuslim
If you're looking for more fine dining options, Burlamacco Ristorante might appeal to you. Their Linguine Con Arragosta ($46++) is one of the pricier items on their menu, but also one of their most popular. The spicy tomato arrabbiata sauce clings wonderfully to the Boston lobster tail and linguine pasta for a moreish, addictive dish. 
Monthly wine pairing dinners, with prices ranging from $88++ to $128++, are also available at Burlamacco. Be sure to make a reservation to enjoy these specially curated menus, paired with fine Italian wine.
Address: 30 Stanley Street, Singapore 068739
Opening hours: Mon-Sat 11.30am to 2.30pm, 6pm to 10.30pm
Tel: 6220 1763
Website
---
BONUS: Dopa Dopa Creamery
---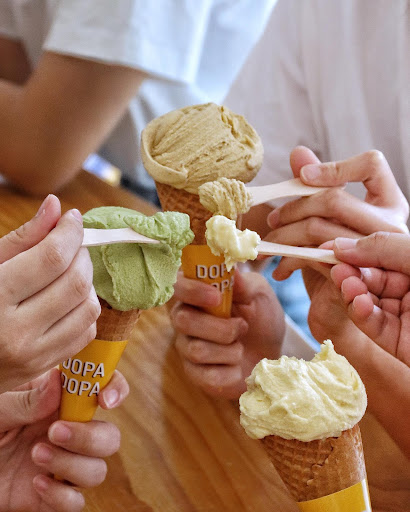 Image credit: @dopadopa.sg
Of course, we can't forget about a key facet of Italian cuisine—gelato! Dopa Dopa Creamery stores their gelato in pozzettis, which gives this chilled dessert that authentic stretchy texture. Enjoy flavours such as their signature Home Roasted Pistachio ($6), Matcha Cheesecake ($6), and Butter Crumble ($5) in a cone (additional $1) or croissant (additional $4.30).  
Address: 68 Jalan Jurong Kechil, #01-07, Suites@Bukit Timah, Singapore 596180
|Opening hours: Wed-Fri 1pm to 9pm, Sat-Sun 1pm to 10pm
Tel: 6535 3539
Website
---
Best Italian restaurants at all budgets
---
Most Singaporeans only think of pastas and pizza when you mention Italian food. Hopefully, this list of the best Italian restaurants in Singapore will inspire you to try lesser-known Italian dishes, with options for all budgets! 
If you are looking for more restaurants with good food, check out our list of rooftop restaurants under $50++, or cafes in Singapore for brunches and desserts.
8 Rooftop Restaurants Under $50++ For The Perfect Date Night With Bae
The post 15 Best Italian Restaurants In Singapore For All Budgets—$5 Pasta, Truffle Pizza And More appeared first on EatBook.sg - New Singapore Restaurant and Street Food Ideas & Recommendations.